Thanks to my lovely daughter I am able to make this. She surprised me with a crock pot on our last visit.
This is a very easy recipe that you can season to your own taste.
I started with a 2 1/2 to 3 pound pot roast and trimmed off the excess fat.

Before adding the roast to the crock pot I coated it with the flour mixture below and then brown it on all sides.
I seasoned the flour with one of the McCormick steak seasonings that I had on hand. The "Montreal Steak" Grill Mate is what I used but you can use any of your favorite seasonings. I also added coarse black pepper and garlic powder. I didn't add extra salt because the Grill Mate has coarse salt in it already.
While the roast is browning I sliced 1 large onion and lined the bottom of the crock pot with the slices.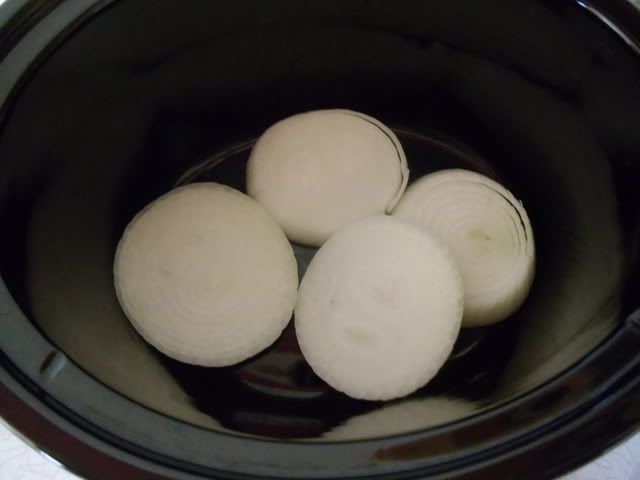 I added celery, potatoes, and carrots, but you can add your own combination.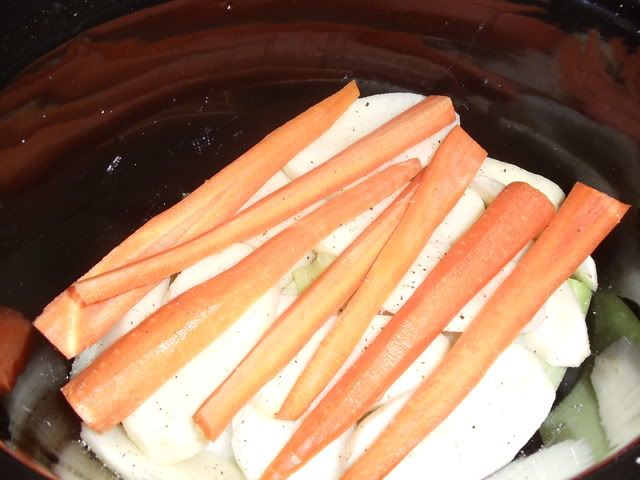 After all of your veggies are in the crock pot add the roast on top of the them.
You could cook the roast as it is at this point but I want it to make it's own gravy.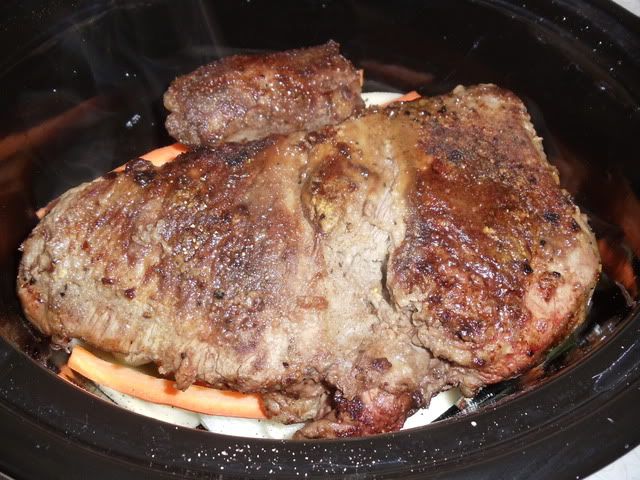 After everything is in the pot I add this mixture over the top to make gravy:
1 can of cream of mushroom soup
2 tablespoons of soy sauce
, approx
2 1/2 tablespoons of flour (the more flour that you add the thicker the gravy will be)
1/4 cup of water
Sometimes instead of the soy sauce I would use beef bouillon with the water.
Worcestershire sauce can be added if you like and mushrooms, and I would have added chopped green onions on top if I had some on hand. This is a very versatile recipe. I love course black pepper so I added more as I went.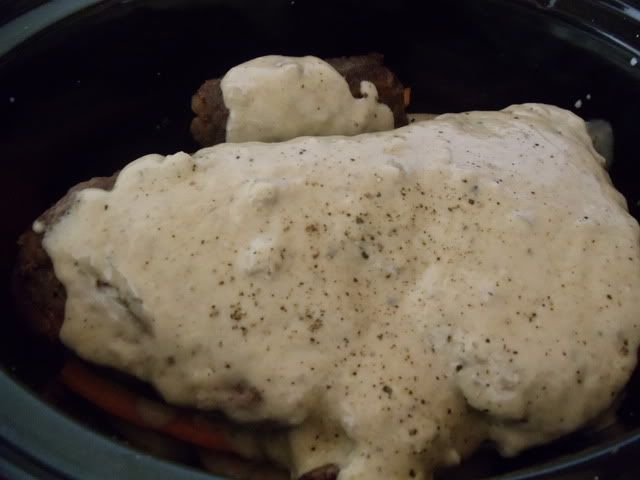 4-6 hours on high
8-10 hours on low

Dinner is ready!
Enjoy...and happy cooking!