It was a lazy day today after a busy weekend and a busy week so far.
I love roses, and my husband and I planted three rose bushes over the weekend. He did most of the work. I didn't know that you had to dig a two foot hole to plant them in. Two of them are in the picture below and one on the right that you can't see. I sure hope that they do well. This is my first time planting roses.
Over the weekend I also put up the bird feeders. It is a little early for hummingbirds but I want to be ready. Male hummingbirds stake out the areas first before the females and younger hummingbirds arrive.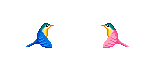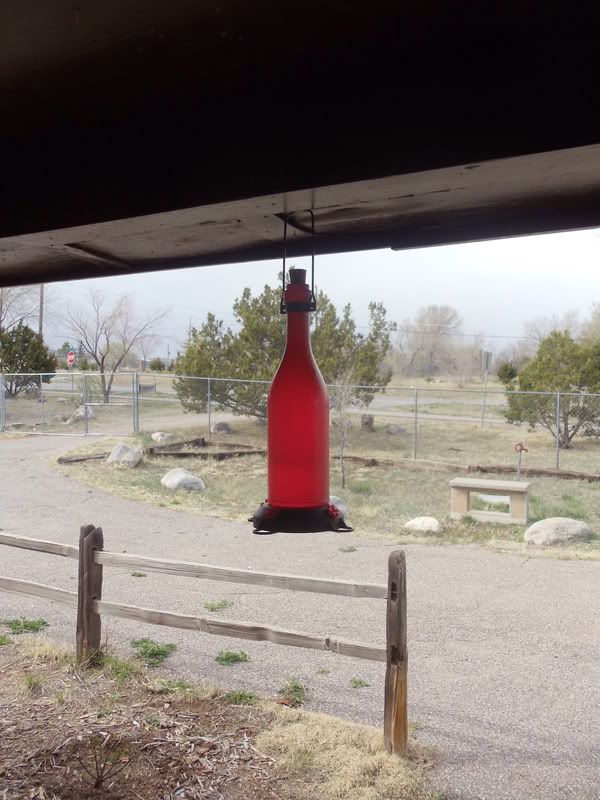 I was excited today when I noticed the first bird at the feeder.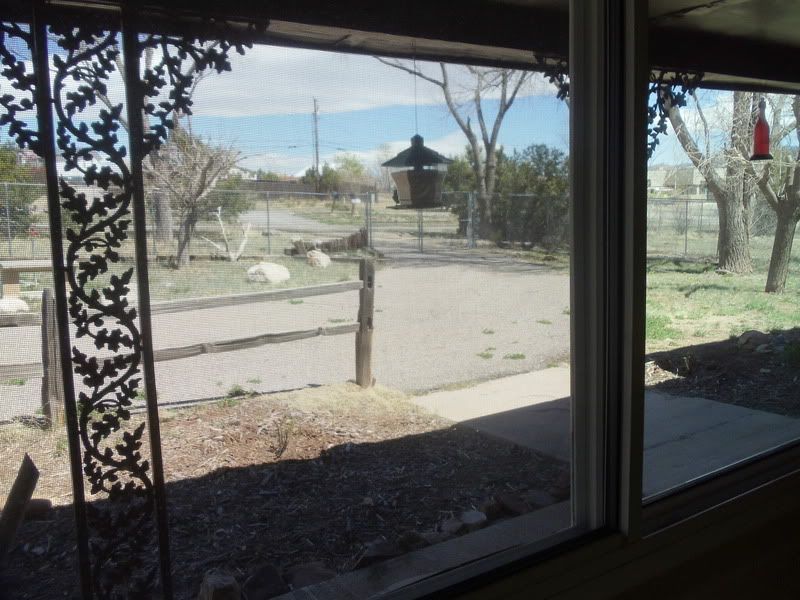 It was sunny out earlier but then it turned out to be a cloudy day.
The time flew by this morning and before I know it, it is lunch time.

Lunch today was very easy to put together. I grilled a few pieces of boneless skinless chicken breast in the oven for about 30 minutes. I coated them with a mixture of olive oil and butter and seasoned them with lemon pepper. Right when I took them out of the oven I added fresh squeezed lime and a little more course ground pepper.
Then I added the ingredients above along with ranch dressing to make the dish below.
Lunch time was here and gone.
This afternoon I surprised Rainey with the yumminess below. I didn't want the strawberries to go to waste :)
I started by adding vanilla ice cream to the glasses. Then I blended together a lot of strawberries with a splash of milk and vanilla, and vanilla ice cream. I poured the mixture over the ice cream in the glasses and added strawberries and chocolate syrup on top to make the yummy afternoon treat.

We got a few sprinkles of rain today which was actually nice. April showers bring May flowers and I am so ready for spring!
The rest of the day I took it easy around the house until American Idol was on. It is my favorite show at the moment. Rick is out of town but he called me to say he was watching it too. We usually watch it together but he is working out of town tonight. I almost forgot...I have to go...I have to go and vote for my favorite Idol. Good night everyone.