Our cats are not the only ones that like to watch the birds. They are fun to watch and I love watching them too. Our bird feeder hasn't even been up a week and the news is spreading fast through the neighborhood :)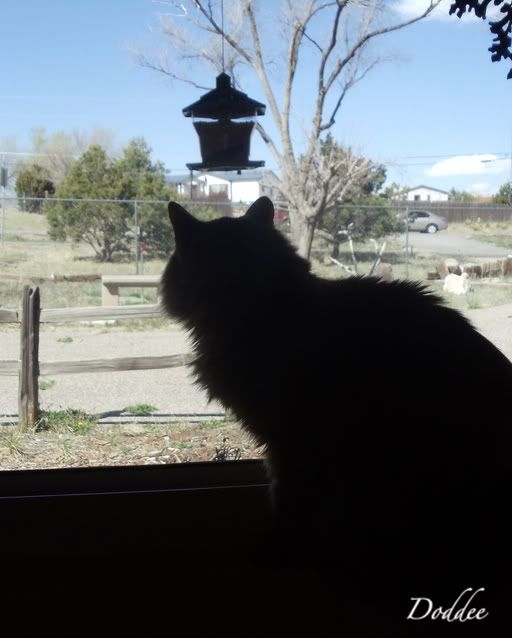 It was a beautiful day out today in New Mexico, but my computer just thundered to let me know that there is a weather alert (I have the weather channel desktop installed). The wind is going to pick up tonight and it is suppose to reach it's peak tomorrow afternoon. We could have gust up to 60 mph. I hate the wind! I was so hoping for a day to chirp about tomorrow.
I do like having the weather channel desktop. I don't pay much attention to the weather news but if my pc thunders I know that there is something is going on with the weather. Below is a screen shot of the warning I received about 20 minutes ago.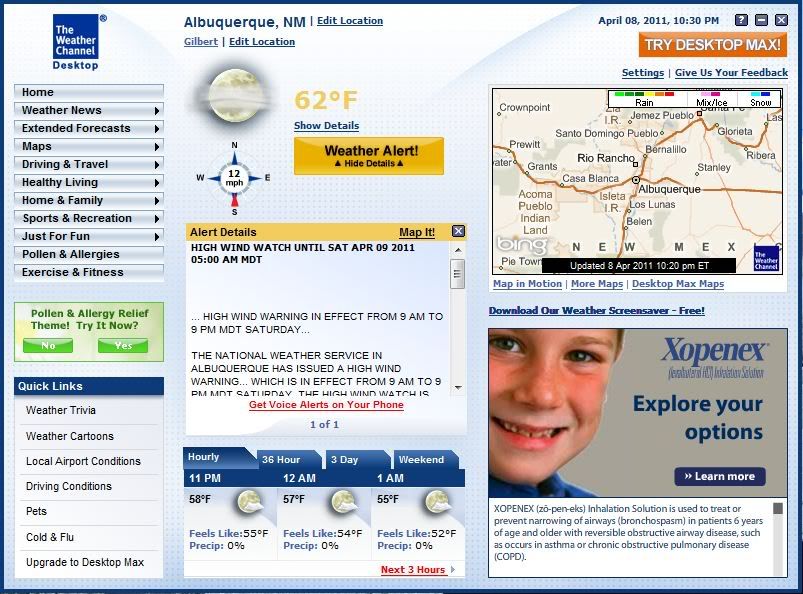 You can tell I am bored right...here I am talking about the weather channel...lol.
Chirp...chirp, chirp...chirp...chirp, chirp...chirp (which means have a wonderful weekend in bird talk :)